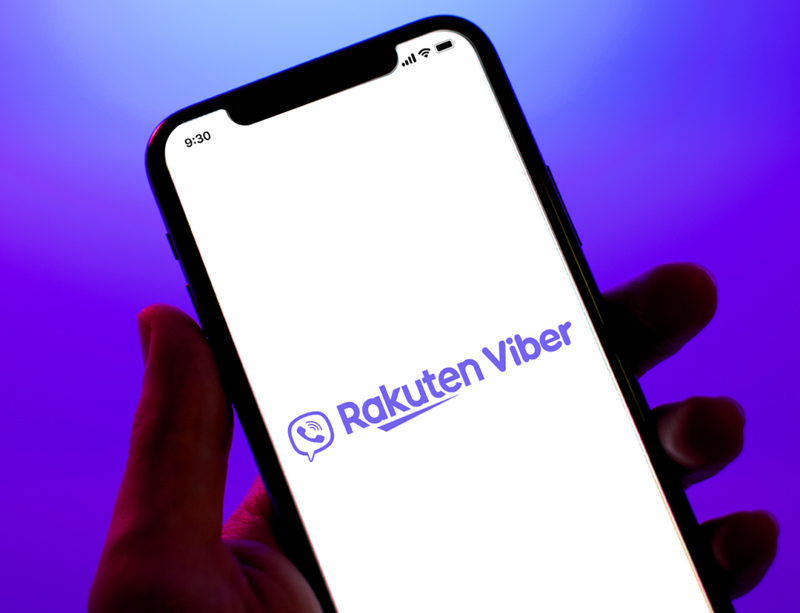 Rakuten Viber is introducing new features such as Chatbot Payments, through a partnership with Google Pay and Apple Pay, as part of its tenth anniversary. The service allows users to purchase products and services, and to accept payments directly through the app, marking Viber's move towards fintech.
In the Philippines, this feature will be rolled out soon through partnerships with telcos like Globe. Filipino users will be able to check out and order from small food businesses through the soon-to-be-launched FoodPH bot. Users will also be able to pay for their orders via in-chat payments.
"Small businesses that don't have money and knowledge to create a mobile app can go to Viber and create chatbots to serve their customers," said Anna Znamenskaya, the platform's chief growth officer.
Sending money through Viber is as simple as sending messages, said Viber Chief Executive Officer Djamel Agaoua. "We want to democratize and disrupt [payments], and make it efficient in cost and convenient to use," he said.
Mr. Agaoua added that user privacy remains a priority. He cited Viber's history, and how it cut business ties with Facebook for mishandling their user data for profit. The messaging app, which considers security as one of its core strengths, earlier this year pulled out all its ad spending on the social media platform and removed the Facebook Connect and GIPHY features within the app.
Advertisement
"Against our own monetization potential, we decided to prioritize our consumers first," Mr. Agaoua said during a recent media roundtable. "If you said, 'I love you,' how do you know that thousands of engineers weren't reading your message? It's not a world we want to live in. We saw that by choosing to prioritize security, we needed to be creative when it comes to monetizing."
Viber, whose advertising income is less than 20% of its total revenue, aims to be a sustainable alternative to Facebook.
"Our research says that people like Viber because it's simple," said Ms. Znamenskaya. "On Facebook, you're overwhelmed. You want to have more intimacy. If you just want to send a message, you don't want to read all these other things you didn't ask for."
Viber started out in 2010 with a simple goal to offer free calls to iPhone users. It has since evolved into a communication platform offering a suite of features like messaging, group chats, video calls, and chatbots, all protected by end-to-end encryption. Viber noted a 129% increase in community views and a 208% growth in messages sent to Communities in the first half of 2020 versus the same period last year. There was also an increase in the following during the quarantine: 43% in daily activations, 17% in monthly active users, 18% in daily active users, 22% in outgoing calls, and 35% in incoming answered calls. — Patricia B. Mirasol