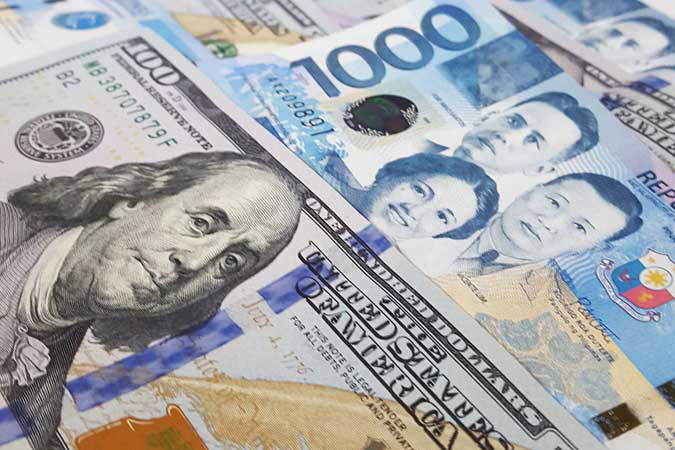 THE PESO continued to strengthen against the greenback on Friday, supported by vaccine hopes and remittances from overseas Filipino workers (OFWs).
The local unit closed at P48.04 against the dollar on Friday, inching up from the P48.045 close on Thursday, data from the Bankers Association of the Philippines showed.
Week on week, the currency strengthened by two centavos from its P48.06 finish on Nov. 27.
The peso opened the session at P48.04 per dollar. Its intraday best was at P48.02 while its weakest showing was at P48.045 against the greenback.
Dollars traded climbed to $1.02 billion from the $693.8 million recorded on Thursday.
Advertisement
The peso's continued strength was backed by improved sentiment on news of vaccine developments, said Rizal Commercial Banking Corp. Chief Economist Michael L. Ricafort.
"[There was] improved market risk appetite amid optimism on various COVID-19 (coronavirus disease 2019) vaccines," Mr. Ricafort said in a text message.
Moderna on Thursday said it expects 125 million doses of its experimental vaccine will be within reach globally within the first three months of the upcoming year, Reuters reported.
Mr. Ricafort said the seasonal increase in remittances amid the holiday season also supported the peso.
Meanwhile, a trader attributed the peso's strength to US developments.
"The peso continued to appreciate from the on-going US stimulus talks and expectations of weaker November US jobs reports," the trader said in an email. — L.W.T. Noble with Reuters
Advertisement