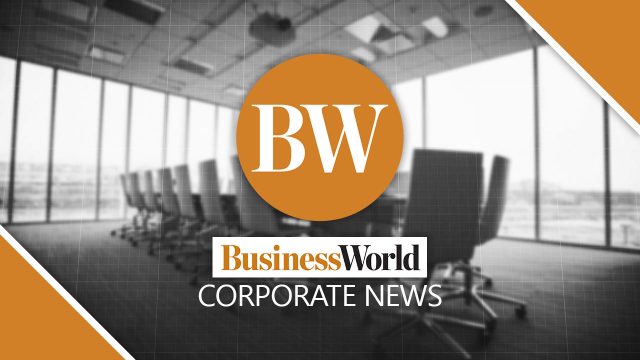 AyalaLand Logistics Holdings Corp. saw 10% profit growth in the first three months to P165 million, it said in regulatory filing on Friday, citing prudent spending and cost-management initiatives.
The double-digit growth was realized despite its consolidated revenues falling by nearly 20% to P964 million from P1.2 billion in the first quarter last year.
AyalaLand Logistics, a listed subsidiary of Ayala Land, Inc., focuses on real estate logistics and industrial estate development.
The company earned P383 million from the sale of industrial lots during the January-to-March period, which is nine percent higher than last year's P351 million on lot sales at Pampanga Technopark. It said it "[reflects] healthy demand from local locators."
Meanwhile, commercial leasing revenues dropped by 33% to P125 million from P186 million year on year.
"Operations of South Park Corporate Center remained stable, however, this was tempered by the limited operations of South Park mall and Tutuban Center," the company said.
Warehouse leasing revenues amounted to P123 million, posting a 13% growth from P109 million due to an improvement seen in rentals.
"We anticipate that our operations across our business lines will overcome the challenging business environment," AyalaLand Logistics President and Chief Executive Officer Maria Rowena M. Tomeldan said.
The logistics company is aiming to expand this year by growing its warehouse gross leasable area (GLA) to 500,000 square meters (sq.m.), widening its presence to 10 key areas in the country from the current five, and by creating new business platforms by 2025.
AyalaLand Logistics broke ground for the second phase of ALogis Naic at Cavite Technopark in January, which will add 16,000 sq.m. to the company's GLA once completed by the end of this year.
Another 6,000 sq.m. were added to the company's GLA in March after ALogis Calamba, bringing the company's ALogis portfolio to a total of 213,000 sq.m. in warehouse GLA.
Its recent acquisition of a cold storage facility in Laguna Technopark last April gave birth to the company's cold storage segment, which was named "ALogis Artico."
"Our diversified portfolio and our continuing efforts to build up our assets [put] ALLHC in a solid position to steer its course towards recovery and long-term growth," Ms. Tomeldan said.
Shares of AyalaLand Logistics at the stock exchange declined by 1% on Friday, closing at P2.97 apiece from P3. — Keren Concepcion G. Valmonte